What's New
Posted on: Sep 18, 2020 at 4:33 AM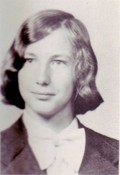 Posted on: Sep 15, 2020 at 4:33 AM
Posted on: Sep 10, 2020 at 4:33 AM
Happy Birthday Connie, hope your Special Day was filled witg much Happiness and Love! Miss you sweet friend??????
Happy happy Birthday Sweet Connie, hope you day has been Very Special! Hope you ate doing well and we would all Love to see you in September at our 45th reunion, love, Jan
Looks like I'm late, Happy Belated Birthday Sweet Jim, hope you gad a Great day! See you in September, take care, love, Jan
Posted on: Mar 17, 2020 at 11:29 AM
HAPPY BIRTHDAY KATHY!
Posted on: Mar 14, 2020 at 8:02 AM
Happy birthday dear friend!! Hope all is well.
Posted on: Mar 14, 2020 at 5:16 PM
Happy Birthday Bill, hope you have the Best day ever, my friend
Posted on: Feb 06, 2020 at 10:36 AM
Happy birthday Marcia!
Happy Birthday Jeannie, I hope your Special day is filled with much Love and Happiness! Hope you come to our class reunion this fall????
Posted on: Jan 24, 2020 at 10:28 AM
Buckle! What's up my friend?