What's New
Hi Cindy, hey girl you have to come to out next class get together. Hope life is Great
Posted on: Sep 18, 2022 at 12:22 PM
Happy Birthday Guy, hate you missed this Amazing weekend with our Class celebrating our 65th Birthday. Was looking foreard to seeing you & catching up????
Posted on: Sep 18, 2022 at 4:33 AM
Posted on: Sep 18, 2022 at 12:20 PM
Happy Birthday Rink, have a Great day! Wsh uou had come to the class 65th Birthday party! We had a Blast
Posted on: Sep 15, 2022 at 4:33 AM
Happy 65th Kathy! See you soon!!
Posted on: Sep 12, 2022 at 1:47 PM
Happy Birthday Nanci, hope you have a Fabulous day!????
Happy Birthday Kathy, hope you have a Fabulous day! See you this weekend????
Posted on: Sep 10, 2022 at 4:33 AM

Paul G Blazer High School Class Of 1975
A new announcement has been added to the homepage:
Pam -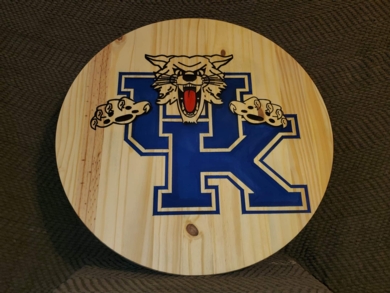 More…style="width: 300px; height: 200px;" />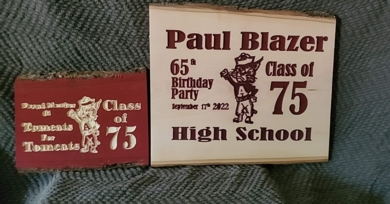 Classmate Pam VanHorn is taking orders for these beautiful plaques made by angel CNC creations . She also will take orders for personal plaques that you may want made. They would make a beautiful Christmas gift birthday, annivesary gift or keepsake (Especially the Proud Member of TFT plaque or 65th Birthday, Class or '75. Pam says "We specialize it with a name or date etc. We can put in a image on a piece of wood. Michael Booth is the creator and woodworker and makes it come to life .If you have an idea call me or text me at : 606-831-6161"
TFT or Class Birthday Plaques: $40 for small size, $50 for large size
UK Plaque 24" round size is $130 (change from $200)
12" size is $65 (change from $100)
They can make round plaque in any size you would like.
she can also make " Ghosting" plaques which uses images of people who have passed, children or loved ones. Pictures must be clear. A 12 x 9 would cost $100. See example below.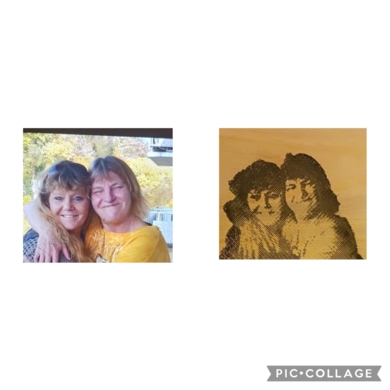 Posted on: Aug 16, 2022 at 1:13 PM
Happy Birthday my man! Look forward to catching up next month and taking a run on the boat dock into the canoe!!
Posted on: Aug 09, 2022 at 1:48 PM
Happy Birthday Vicki!!
Posted on: Jul 24, 2022 at 10:41 AM
Happy Birthday Jan!!!
Susan's white house up on Ashland Avenue was one if the few houses I was allowed to go to play....Susan was and still is missed! Blessings, Paula Q
Susan's death was a gut wrenching time. She was such a fun person and I always enjoyed talking to about music, in particular, Cat Stevens. I went to Coles with Susan. She was such a nice person and always friendly to everyone. I remember here laugh was so engaging. I have thought about her over the years and often wondered what she could have done in her life. She was beautiful inside and out. One of the most beautiful girls in school.
Thanks for original post. She deserves to be remembered by us.