What's New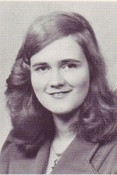 Hi Nanette,
Are attending the class BD Party at Greenbo? I'd love to catchup!! Guy
Posted on: May 16, 2022 at 4:33 AM
Debi was such a good friend in High school. There was a group of us that ran around together and had so much fun! I was always a little sweet on her but dont think it was mutual. I loved that girl and am so glad she is pain free and with God!! The only scars in heaven are on the hands that hold you now! RIP
Posted on: May 09, 2022 at 4:33 AM
Posted on: May 09, 2022 at 4:33 AM
Happy Birthday Randy, hope you have a Great day, old friend! Hope you and uour family are doing well! Hope to see you in September at tge 65 Birthday party.????
Happy Birthday Hum, hope you are doing well & have a Great day????
Hope to see you soon
Happy Birthday Bob, hope you have a Great day! Hope you and Annette and your family are doing well! Hope to see you guys in September at our 65 Birthday party!????
Posted on: Jan 15, 2022 at 2:13 PM
Happy Birthday, Hope you have a Great Day
Happy Happy Birthday Seeet Susan, hope you have a Fabulous day!!!
Posted on: Dec 20, 2021 at 10:42 AM
Happy happy Birthday Sweet Lee Ann, hope your Special day is filled with much Love and Happiness! Love you????
I didn't grow up with Connie and we didn't hang out together in high school. I really saw her more after high school and always at our class reunions. She was such a nice person, quick to smile and laugh. Not long ago (June 2021),Connie made a very generous donation to the Class of '75. When I contacted her to thank her, she said that she had long wanted to donate to the class and was very pleased to be able to do so at this point in her life. It made her very happy to help out her class. RIP Connie. You will be greatly missed.
I met Connie in High School Along with some other girls, who we became close friends. We ran around together and had a lot of fun. We all became very close and remain that way to this day. Connie always looked me up at class reunions and such when I would return to Ashland. I loved her entire family as they were all so kind to me. I will miss that great laugh and big smile when we would see each other. Cant believe your gone and will always remember your kindness and our friendship. Go fly high untill we meet again!!! And you know we will!
" OZ "